Silence, Book 3 in Becca Fitzpatrick's Hush, Hush Saga, coming October 4, 2011!
Check Becca Fitzpatrick's awesome website for more info!
Check back at OPPL soon to get on hold for this awesome book!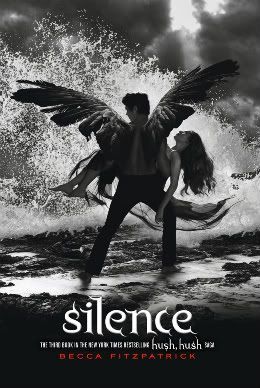 ~*~Spoiler Alert~*~
Don't read any futher if you have not read Hush, Hush or Cresendo! ~*~

Summary
The noise between Patch and Nora is gone. They've overcome the secrets riddled in Patch's dark past...bridged two irreconcilable worlds...faced heart-wrenching tests of betrayal, loyalty and trust...and all for a love that will transcend the boundary between heaven and earth. Armed with nothing but their absolute faith in one another, Patch and Nora enter a desperate fight to stop a villain who holds the power to shatter everything they've worked for—and their love—forever.